3D Virtual Tours for Orlando Commercial Properties.
It's time to take your business to the next level with Itourvista's 3D Virtual Tours for Commercial Properties.
With our matterport services, you can provide a more immersive experience, increase commissions, and close sales faster than ever before!
The all-in-one 3D data Matterport platform can help anyone realize a space's full potential; you can show off your establishment, promote certain products and offer customers a detailed preview. It helps to show the property in detail and highlight its qualities. Walk the property open house style from any place at any time.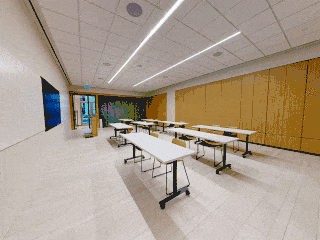 An immersive 3D tour has a number of advantages.
With the help of itourvista's 3D Virtual Tours for Commercial Properties you increase commissions, reach a larger audience, and close sales faster, whether you're a real estate agency, independent agent, or property manager.
You can set yourself apart from the competition by allowing potential clients to view properties in 3D. This provides an immersive experience that is not possible with traditional 360o photos or tours.
With the rise of technology and social media marketing, virtual tours are becoming more popular.
And it makes sense: not only do they let you show off your property in a way that isn't possible with just photos, but they give viewers a chance to experience an immersive 3D view of what it would be like to be there.
This is why many commercial properties have started using them as part of their online marketing strategies.
10 reasons 3D Virtual tours makes a difference!
1. A 3D virtual tour allows potential clients to take their own tour of the property from any location and at any time, increasing interest.
2. 12% increase in commissions
3. Reduce time to market by a whopping 26% on average.
4. Increase the length of each visit by 15%.
5. Attract more qualified clients by providing the most complete representation of the property to visitors, separating those who are genuinely interested from those who aren't.
6. Create 3D virtual tours, photos in 4K print quality, schematic floor plans, and video guided tours.
7. Easily share on social media sites like Facebook, Instagram, and YouTube.
8. Use Google Street View, VRBO, and Realtor.com to promote your listing.
9. Promote certain products and offer customers a detailed preview. 
10. Integrate your 3D space on your website so people can explore it and create sticky content. 
A Google virtual tour makes a major impact on your company's presence online.
Have you ever wanted to see the inside of a restaurant, office building, or other commercial property before committing to rent it?
If so, 3D virtual tours can offer an excellent way for you to preview your potential rental space.
They let you tour the interior and exterior without actually visiting in person.
The best part is that they are extremely affordable and take just minutes to create!
Check out these additional 3D Virtual Tours for Commercial Properties! 
Virtual tours are a great way to showcase your commercial property.
The 3D virtual tours provide an immersive experience for your viewers.
Whether you're trying to sell, rent or lease the property, these tours can be shown on any device and offer clients an interactive tour of the space without them ever having set foot in it.
Virtual Reality (VR) is one of the fastest growing industries, with spending forecasted by Goldman Sachs Group Inc., International Monetary Fund and other analysts at $200 billion in 2022.
This is a huge opportunity for marketers who want a competitive advantage!
Nicklaus Children Care Center  Dollhouse View.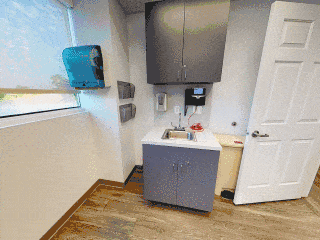 It's time to take your commercial real estate business to the next level.
Whether you own a single property, or 500 units – we can help make your real estate investments more exciting.
Our 3D virtual tours will bring in new customers and increase the value of all properties on display with using Matterport's state-of-the art technology!
3D Virtual Tours are a cost-effective way to increase leads and sales for commercial properties, but many businesses don't know how easy the process is.
Who doesn't want increased leads and increased sales?
You'll need a solid marketing campaign in order to stand apart from competitors.
What if we told you that investing in our 3D Virtual Tour Service is your best option?
It's totally worth it because the return on investment  outweighs what you pay.
So if your business has something with high value then consider investing in this option!
It's true that any good marketing strategy requires an initial investment of time or money, but when it comes to these tours, the ROI is worth every penny.
We have extensive experience in creating custom virtual tours with Google Street View technology at our fingertips.
Itourvista3D is an all-in-one 3D data Matterport platform that allows anyone with a smartphone or tablet access their property in detail, from any place at any time.
We can help you show off your establishment, promote certain products and offer customers a detailed preview of what they can expect when they visit in person. Walk the property open house style from any place at any time!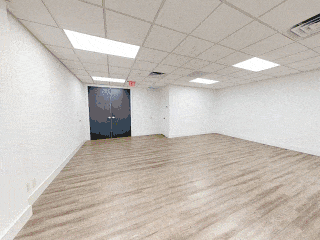 Using a professional MP provider like Itourvista3D is without a doubt the best way to stand out and get more showings. Clients are entitled to more than cell phone photos of their homes.
With 96% of users searching online, the way you visually market your listings is critical to stand out from the crowd.
Offer a fully immersive 3D Virtual Tours that allow potential buyers to virtually walk through the property.
As you can see Virtual tours are beneficial to all types of businesses. Would you like do one on your commercial space? Contact us today! free estimates!